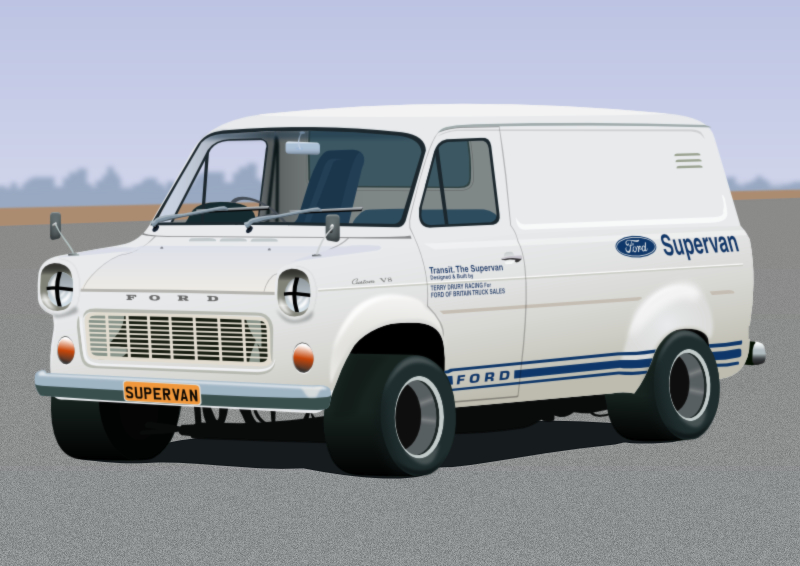 After talking to two other artists on Twitter (Roy McCarthy & @ArtCarFunky) about the Mk1 Ford Transit, the discussion turned to the mighty V8 powered 1971 Ford Supervan built by Terry Drury Racing. Adorned with massively wide slick tyres, the wheels were allegedly modified from a Ford GT40!
The drawing was based on a small colour photo (about only 300/400px in width). Extra detail was extrapolated from other sources including old video footage.
*Note
Roy McCarthy is the author of a great little motoring book called "A Is For Allegro" [external link] Full of quirky stories and great illustrations, if you were born in the 60's & 70's (or just a petrol-head) most of these vehicles will definitely strike a chord.