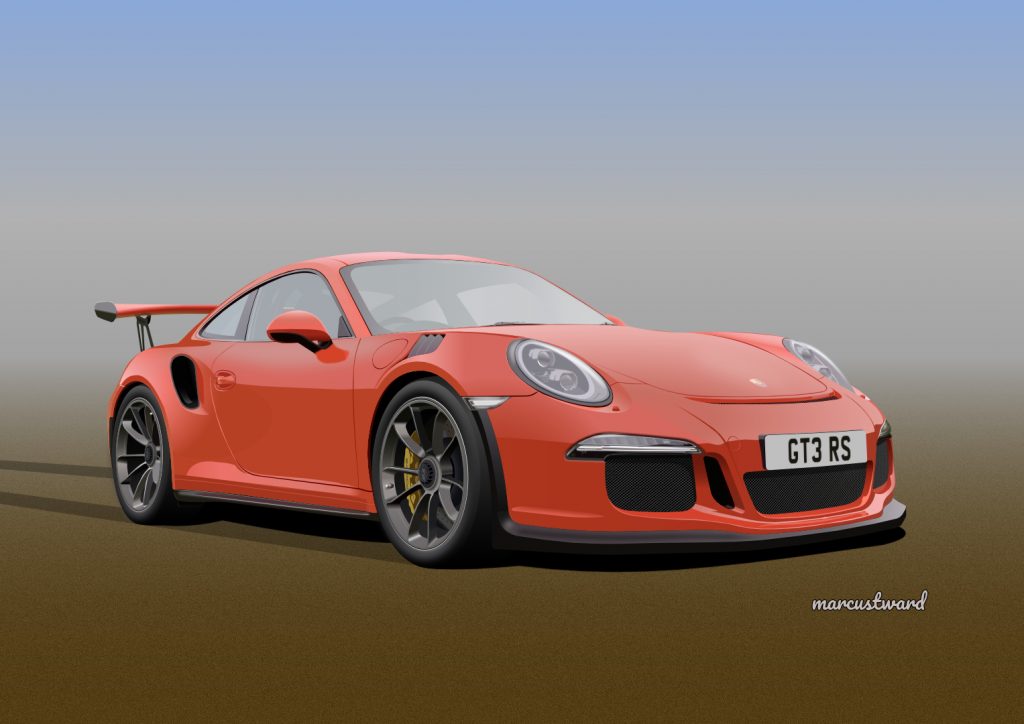 Before I start, I have to say that I've never been a big fan of the 911 and all of it's derivatives. Like a certain ex-Top Gear presenter, I see them as a big Beetle. I know there's plenty of amazing engineering in them and also a great everyday drive for a sports car, but…..

Having said that, I put out a request on Twitter for anyone who had a modern 911 and it was answered by a gentleman called Joseph. His rather imposing GT3 RS is in a rather fetching shade of orange and this colour helped with trying to define swage lines and other curves and folds.

After spending far too many hours on a drawing, the car has grown on me considerably, especially the overall design of the body including those rear arches. So I may not be a big fan of the 911, but after spending some time drawing this one, my appreciation of them has increased a little more.