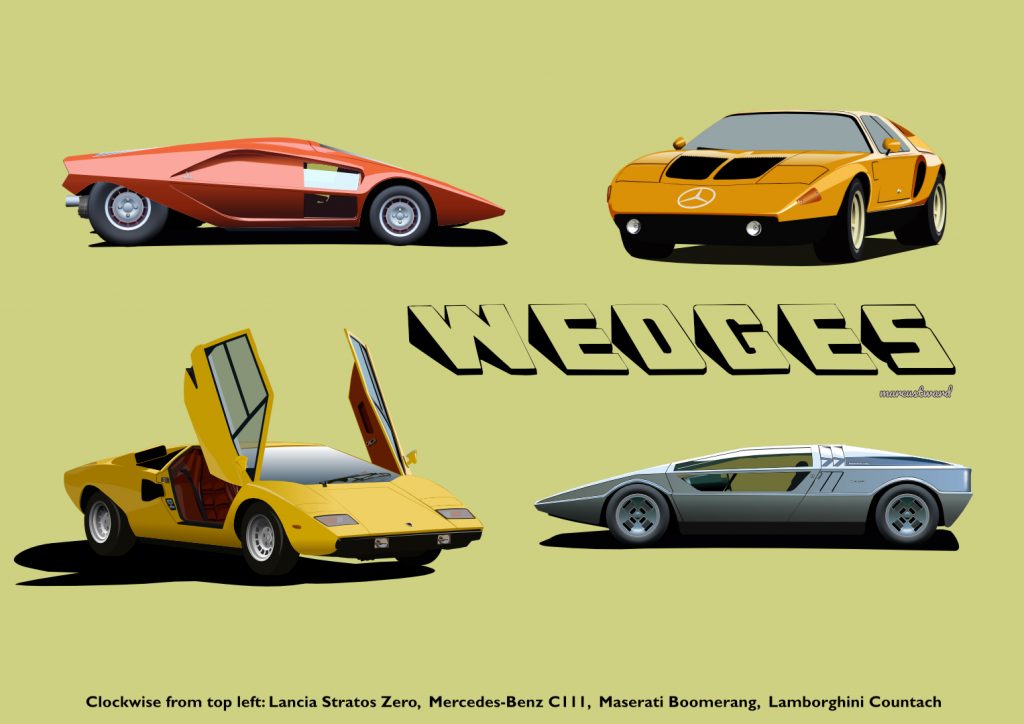 Continuing with the illustrations and sketches themes we have the Wedges collection. A couple of these on the main image above have been seen previously (The Countach and the Mercedes C-111). In addition to these we have a couple of concept/prototypes including the Lancia Stratos Zero Concept and the Maserati Boomerang.
This image is a development image and will change with more "wedge" shaped cars being added to the list. Below are two such cars, the original Lotus Esprit Series1 (S1) and the Alfa Romeo Carabo.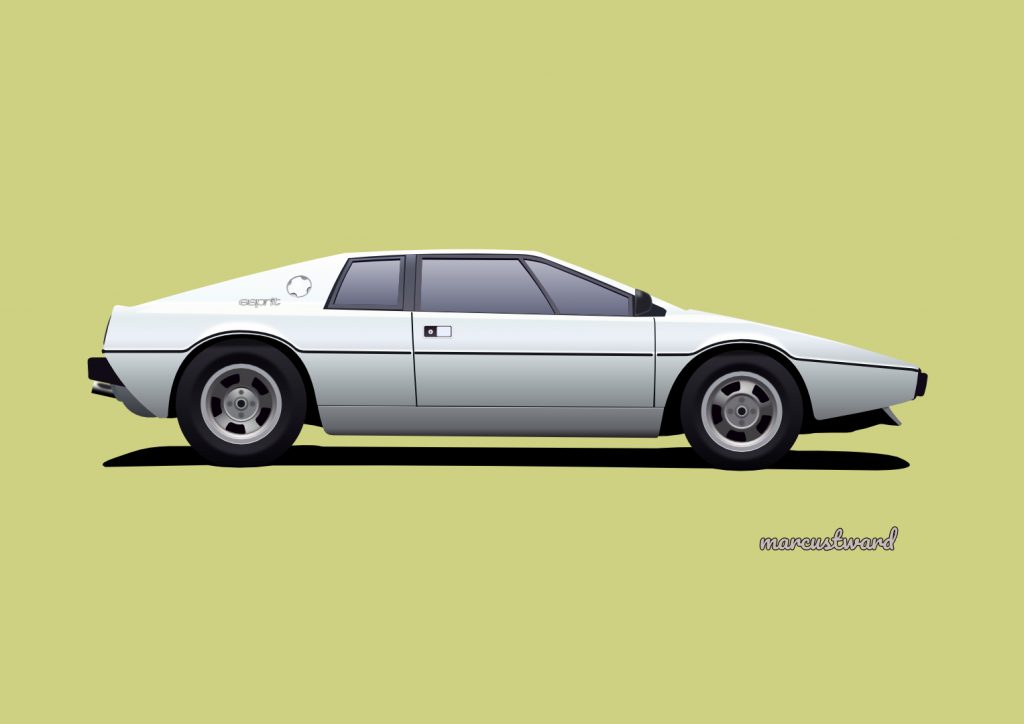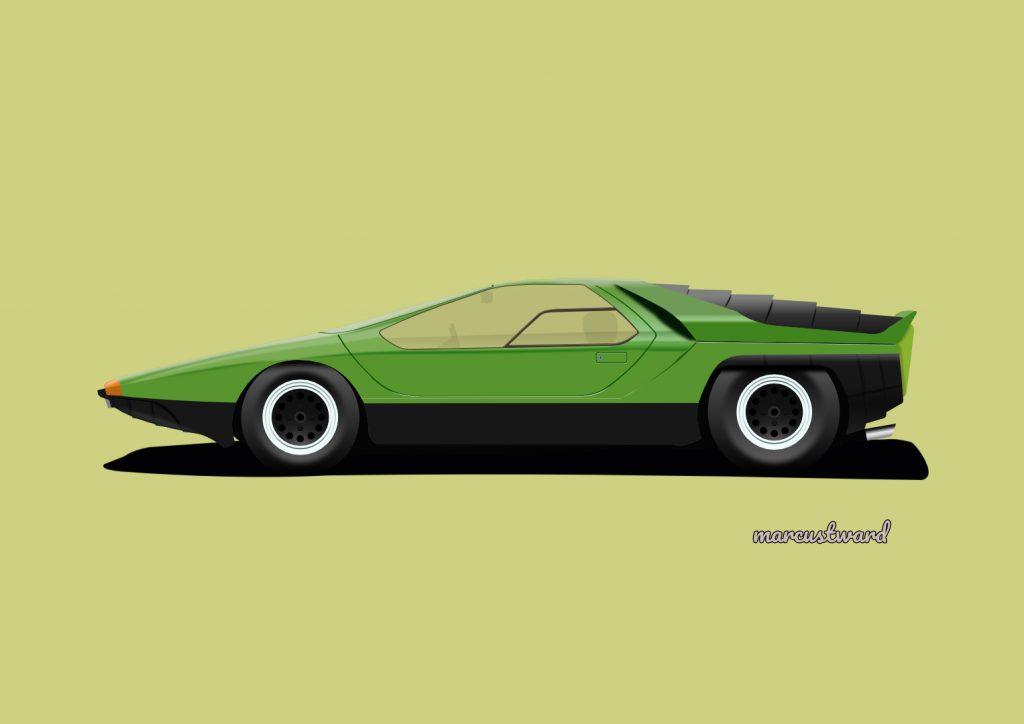 Again, all individual drawings are available for purchase.