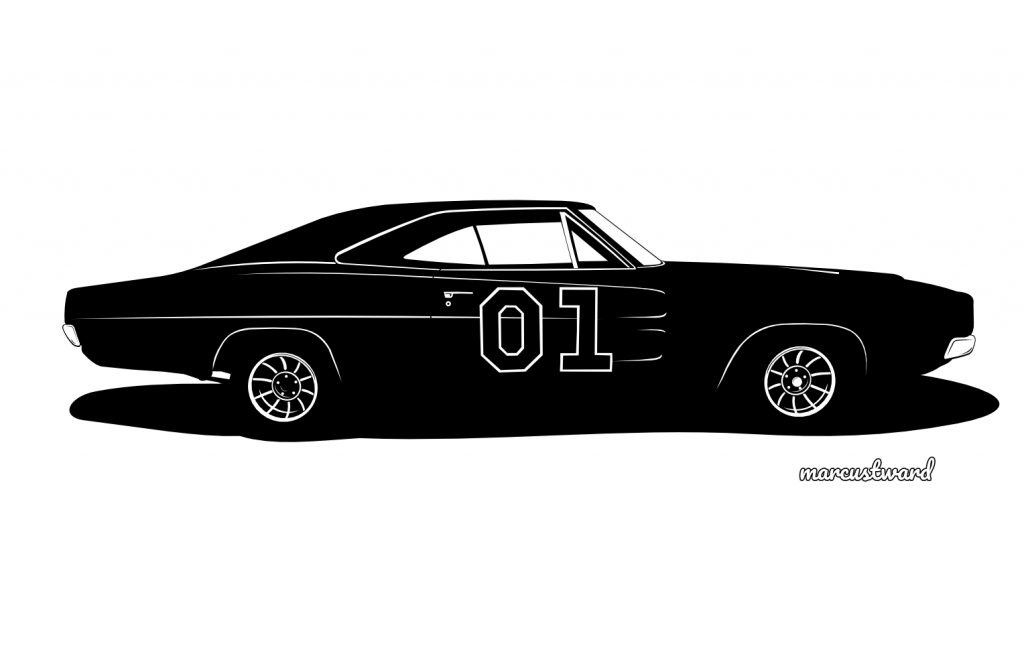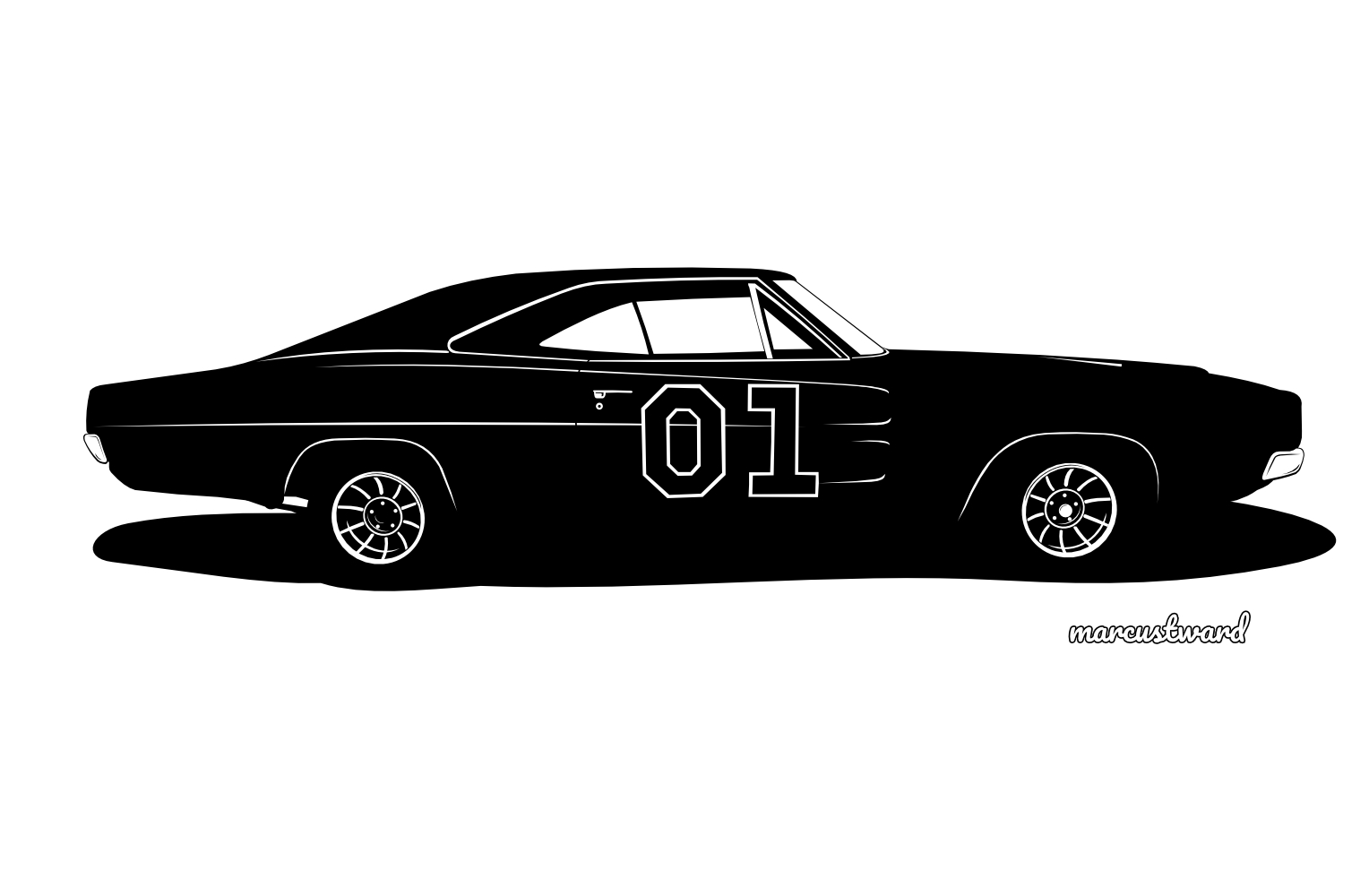 So I decided on a change of style for this series of drawings.

Everyone has their favourite car from screen, whether it be from the movies or a certain TV series.

The aim of the drawings is an enhanced silhouette showing off a little detail to make each car/vehicle identifiable, but only using black on a white background.

The top image shows the Dodge Charger "The General Lee" from the TV series, The Dukes of Hazzard.

Other vehicles in this series are:
Ford Mustang from Bullitt
GMC Vandura from The A Team
Ford Gran Torino from Starsky and Hutch
Pontiac Firebird "KITT" from Knight Rider
Pontiac Trans AM from Smokey and the Bandit
The Batmobile, from the 60's TV series Batman

A selection of these images are available to purchase as posters from my Redbubble store.