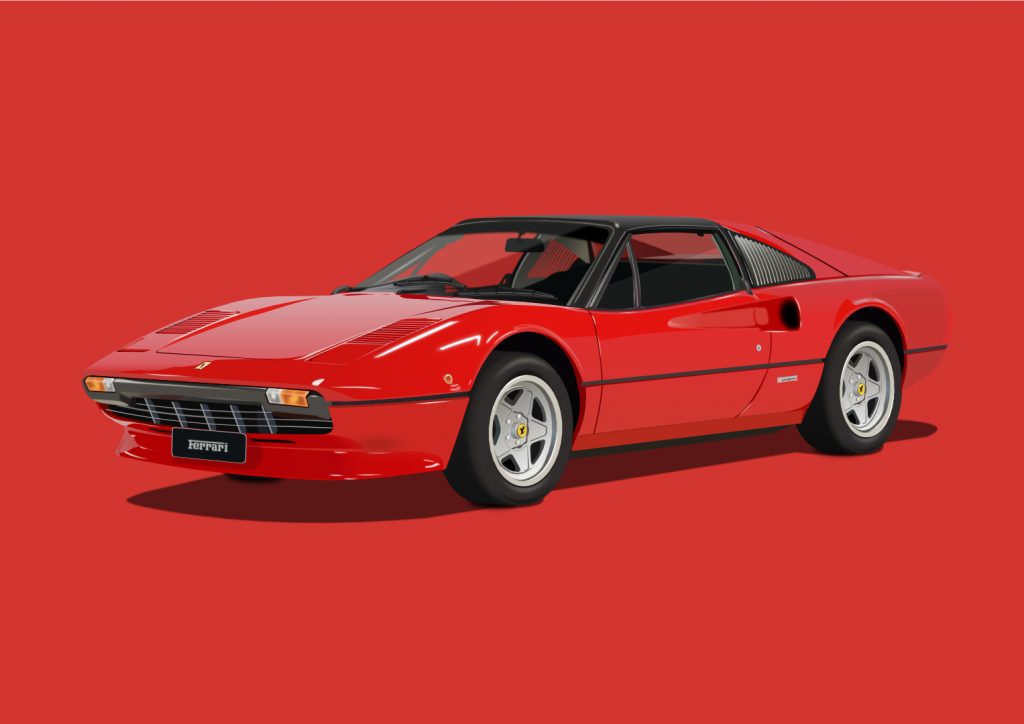 Ferrari have made some truly iconic cars over the years including many modern hypercars that exceed 200mph including the F40 and the Ferrari LaFerrari!

But to me, the epitome of Ferrari design lies within the pure and simple curvaceous lines of the elegant 308, seen here in its GTS2 guise.
The 308 was made famous by the 80's US action drama series Magnum, P.I. starring the mustachioed Tom Selleck.