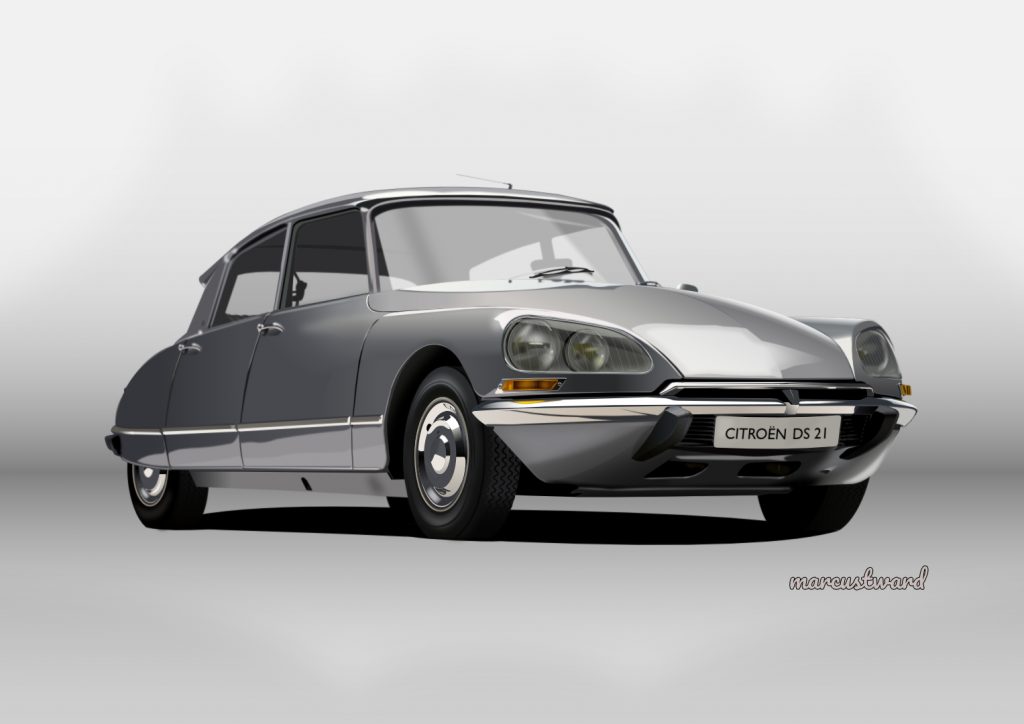 Sorry people, just look. No, I mean reaaaalllly look. This is pure automotive design heaven. It's hard to believe that this futuristic specimen was originally launched in 1955, with its production run lasting until 1975!
This is my favourite car of all time and I guess when you're drawing your favourite car you probably spend a little more time on it compared to other cars/drawings. And yes, you'd be right. I spent a little over 40 hours drawing this one. If you search through Google, you should easily find the original photo that I based this drawing one.
I'm not sure I will hit this standard of drawing for a while. Then again, I doubt I will have the time to spend on one drawing!