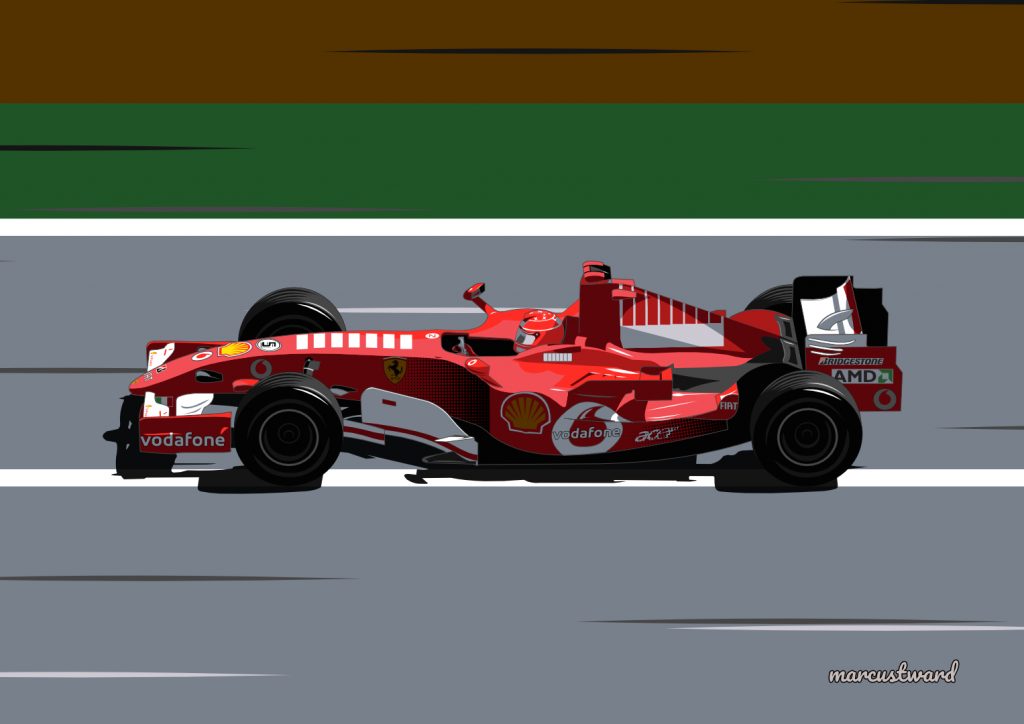 The greatest Formula 1 driver of all time? Many will say so. Even if you disagree, he is most definitely the greatest of his generation.
This drawing depicts two icons.. Schuey and his Ferrari speeding by on the track. That's what Sundays were made for. In this drawing I've tried a more "cartoon" style illustration and I'm quite happy with the way out turned out.

There is a few more F1 related images coming soon. Watch this space.