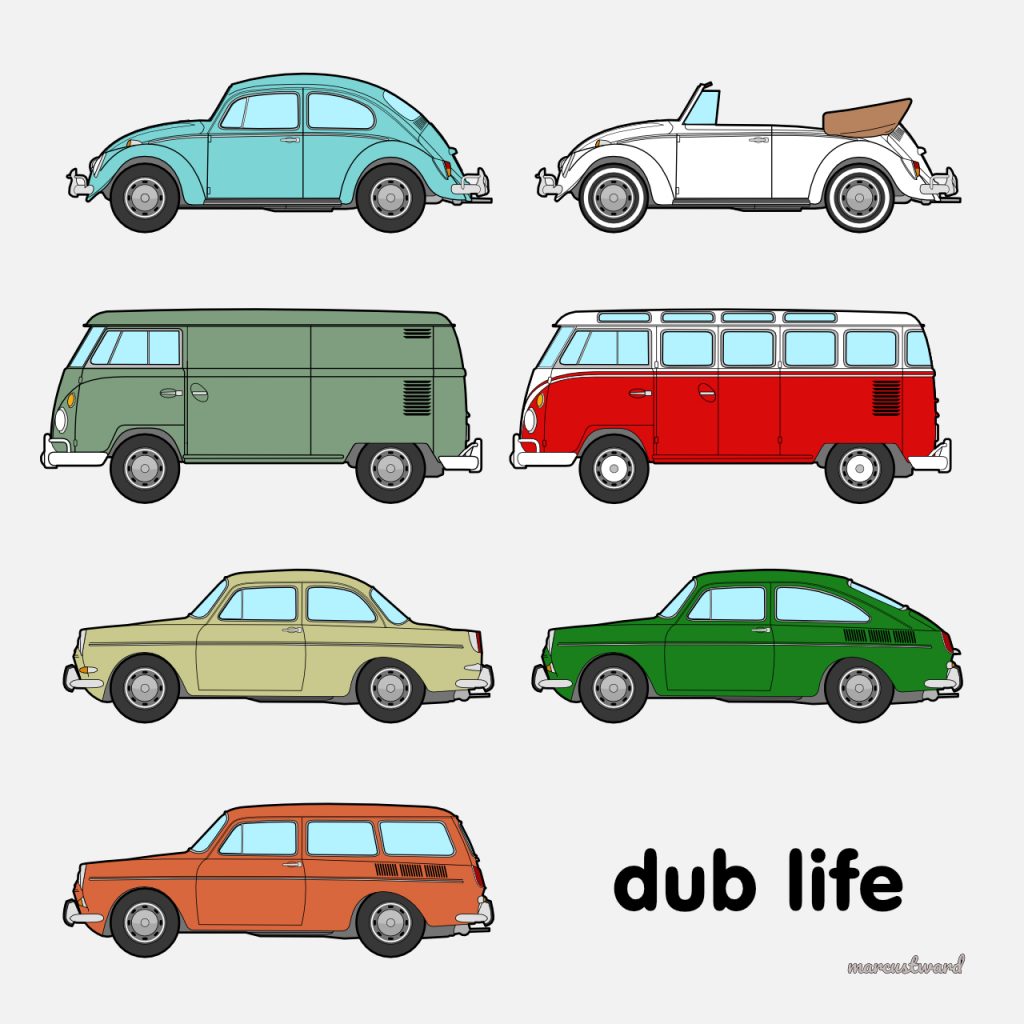 After completing a few more "realistic" drawings recently, I decided to try a few illustrations and sketches. This one started off just as a standard Beetle (Type 1), I then altered the original to make the convertible.

After realising that all three types (and variants) are on the same platform (2,400 mm / 94.5 inches) I decided I'd draw the whole lot of classic VW's and combine them onto one poster image. It's a different style that I usually draw, very basic but illustrative and effective.
Individual images of each type are available upon request too.